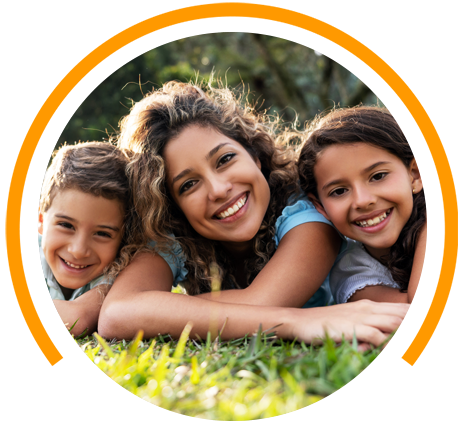 The Altera Orthodontics Difference
Fewer Visits, Better Results
Your time is valuable! We will create carefully scheduled appointments in order to keep your treatment moving smoothly and efficiently. With our high-tech, self-ligating braces and options for Invisalign we can significantly decrease your treatment time without ever compromising your results. With little to no wait time and the option for same-day braces, our team will be able to get you in, out, and on your way to the smile you've always dreamed of before you know it!
Same-Day Braces
Once we've completed your assessment, created your custom treatment plan, and answered any questions you have we can get you started towards your smile goals the very same day if you're ready! Ask us about same-day braces during your complimentary consultation.
Cutting Edge Technology
From your chart to your x-rays, we are completely digital at Altera Orthodontics. Digital x-rays produce less radiation and give a more detailed look at the structures of your mouth than traditional x-rays. Images are immediately available for review by Dr. H once they are taken and can be shared with your general dentist or other dental specialists as needed and with your consent. We also utilize a digital scanner (iTero Digital Scanner) that produces quick and accurate 3D impressions eliminating the need for uncomfortable and messy traditional impressions. Digital impressions are available for review within moments of the scan and give you the ability to see your teeth instantly in 3D, improving communication during the consultation and throughout treatment. Seeing is believing!
Saturday & Evening Appointments
At Altera Orthodontics we value your time! To accommodate your busy schedule, we offer Saturday and evening appointments at our state-of-the-art office and will organize appointments to reduce the need to miss school and/or work. We don't overbook and you will not feel rushed at your appointment.
Lifetime Altera Smile Warranty
We understand that things happen. If your teeth move out of place soon after your treatment is completed, we will do an evaluation to determine the best course to get you back on track to maintaining your new smile. You will not be charged a full case fee but a low monthly fee until we get you back to your smile goals.
Rewards Program
Grand Opening Special ($500 off braces or Invisalign) – Mention this ad to receive $500 off braces or Invisalign. Limited time only. Some exclusions apply.
Flexible & Customized Payment Plans
The quest for a perfect smile is a goal that should be attainable and affordable for every patient. Whether you're seeking traditional braces or Invisalign, Altera Orthodontics has payment options to ensure affordability. We offer pay-in-full discounts, family discounts, and in-house interest-free financing. We also offer same day start incentives. Most PPO insurances are accepted. Ask how we can help you reach your goals!
Why Choose An Orthodontist
All orthodontists are dentists, but only about 6% of dentists are orthodontists. After four years of dental school, an orthodontist will attend an additional 2-3 years of intensive specialty training at a CODA accredited residency program. An orthodontist is specialized in both straightening the teeth and properly aligning the jaw bones to correct the bite. Studies have shown that orthodontists evaluate orthodontic case complexity more accurately and treat cases in less time with better quality outcomes compared with general dentists. Look for the seal of the American Association of Orthodontists (AAO) to ensure you are being treated by a certified orthodontist.
4 Easy Steps to Get Started
Schedule Your Complimentary Consultation

You'll meet Dr. H and his friendly staff and have a chance to tell us what your smile goals are. Then we'll do a pain-free assessment of your current dental structures. Click HERE to schedule your complimentary consultation with Dr. Hashemi today.

Patient Forms

Complete our online forms prior to your first visit.

Your Custom Treatment Plan

Dr. H will create a customized treatment plan based on your or your child's needs, answering any questions you may have about timing, pricing, or life with braces.

Get Started

It's time to create the beautiful smile you have always wanted. If treatment is indicated, we can start the same day!