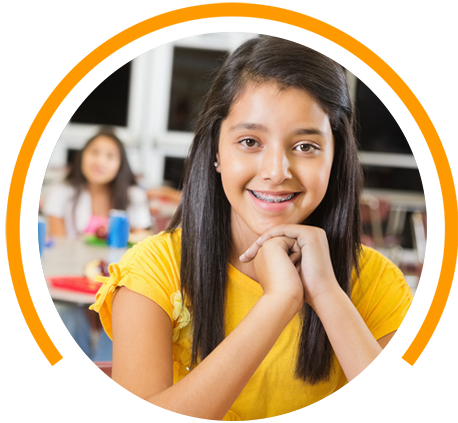 Life with Braces
You have your braces placed and your treatment has officially begun, what's next? Your mouth will take some time to get used to having braces, you can count on us to help you ease any discomfort. In the beginning, your dental braces may feel like they protrude from your teeth, this is a completely normal feeling. As your mouth gets used to having your braces there and your teeth begin to shift, this sensation will decrease. If you experience any irritation, take a small piece of orthodontic wax and cover the offending area (we will provide you with orthodontic wax and show you the best way to apply it).
After your placement appointment, adjustment appointments, or after switching to a new set of Invisalign trays it is completely normal to experience some soreness and tenderness. You can use over-the-counter pain relievers such as Tylenol or Advil to reduce any soreness.
After leaving your appointment, you are welcome to eat. However, please remember to stick to foods that are not harmful to your braces. Many of our patients find it comforting to follow a soft food diet until they get used to eating with their new appliance.
Our goal is to make your treatment experience as comfortable as possible while maintaining efficiency and working toward great results. Here is a list of actions that will reduce irritation from your braces and promote a positive response to treatment. We encourage you to take these actions as part of each visit to our office.
Using your finger and tongue to screen for any poking wires or other pieces of metal
Be sure that you are well-versed in caring for your braces between braces – this may include wearing elastics as instructed, adjusting an expander, or following a specific diet and hygiene instructions
Check that you have an adequate supply of dental wax, special cleaning aids, and any other related materials you may need between appointments
Be sure to schedule your next appointment before leaving the office; postponing appointments is a common contributor to extended treatment time
4 Easy Steps to Get Started
Schedule Your Complimentary Consultation

You'll meet Dr. H and his friendly staff and have a chance to tell us what your smile goals are. Then we'll do a pain-free assessment of your current dental structures. Click HERE to schedule your complimentary consultation with Dr. Hashemi today.

Patient Forms

Complete our online forms prior to your first visit.

Your Custom Treatment Plan

Dr. H will create a customized treatment plan based on your or your child's needs, answering any questions you may have about timing, pricing, or life with braces.

Get Started

It's time to create the beautiful smile you have always wanted. If treatment is indicated, we can start the same day!