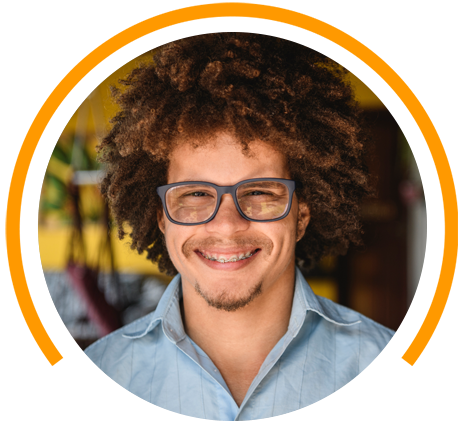 Surgical 
Orthodontics
Adult jawbones are no longer growing. This means that orthodontic treatment alone cannot fully correct some orthodontic problems. In some cases, adults require a combination of surgery and orthodontic treatment to fully transform their bite and smile. Surgical orthodontics or orthognathic surgery is a type of treatment that is reserved for severe cases of jawbone abnormalities.
In adults, the only way to change the size or shape of the jawbones is through surgery. Therefore, orthognathic surgery is necessary to correct an adult's jaws that do not line up correctly or a bite that cannot be corrected with orthodontic treatment alone.
The best reward you can expect from having orthodontic surgery is reaching a beautiful, healthy smile that is in perfect harmony with your facial structure and lasts for the rest of your life. If Dr. Hashemi includes orthognathic surgery as part of your treatment plan, he will work with an oral and maxillofacial surgeon to coordinate the best treatment for you.
If you have any questions or concerns regarding orthodontic surgery, call us at (610) 624-4094 to schedule a complimentary consultation.
4 Easy Steps to Get Started
Schedule Your Complimentary Consultation

You'll meet Dr. H and his friendly staff and have a chance to tell us what your smile goals are. Then we'll do a pain-free assessment of your current dental structures. Click HERE to schedule your complimentary consultation with Dr. Hashemi today.

Patient Forms

Complete our online forms prior to your first visit.

Your Custom Treatment Plan

Dr. H will create a customized treatment plan based on your or your child's needs, answering any questions you may have about timing, pricing, or life with braces.

Get Started

It's time to create the beautiful smile you have always wanted. If treatment is indicated, we can start the same day!