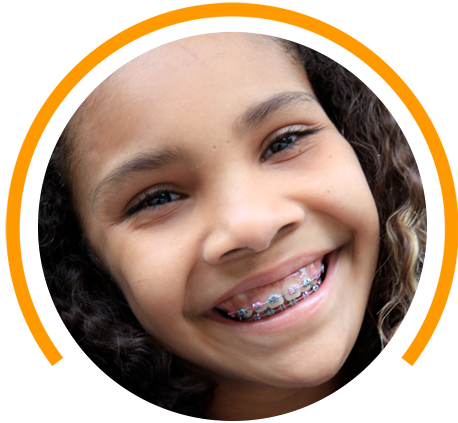 First Day
in Braces
Once your braces are placed, it will take some time for your mouth to get used to them. You may experience some soreness or tenderness, this is normal and won't last longer than a few days. We will provide you orthodontic wax to soothe any irritation.
To alleviate the soreness and sensitivity of your teeth, you can take some over-the-counter pain reliever medications such as Tylenol or Advil to manage the discomfort.
The adhesive that attaches the braces to your teeth will take many hours to finish setting. You can eat as soon as you leave the office but please remember to stick to the list of foods that are not harmful to your braces. We even recommend sticking to a soft diet during the first few days of having your braces to allow your mouth to get used to eating with braces.
4 Easy Steps to Get Started
Schedule Your Complimentary Consultation

You'll meet Dr. H and his friendly staff and have a chance to tell us what your smile goals are. Then we'll do a pain-free assessment of your current dental structures. Click HERE to schedule your complimentary consultation with Dr. Hashemi today.

Patient Forms

Complete our online forms prior to your first visit.

Your Custom Treatment Plan

Dr. H will create a customized treatment plan based on your or your child's needs, answering any questions you may have about timing, pricing, or life with braces.

Get Started

It's time to create the beautiful smile you have always wanted. If treatment is indicated, we can start the same day!