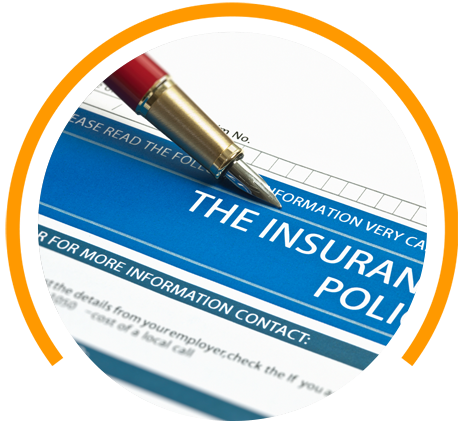 Financial 
& Insurance Information
Once you receive your complimentary consultation, discuss your goals, and Dr. Hashemi establishes your treatment plan, we can review the cost. A dedicated member of our team will sit down with you and go over the details of your treatment plan and the associated costs. At that time, we'll also provide payment plan options to figure out the best plan. If you have orthodontic dental insurance, we can submit a pre-treatment claim to determine how your benefits will be applied. To do this, we just need your name, address, the telephone number of your insurance carrier, and the appropriate forms. Be sure to complete the insured or employee portion of your form and sign where required.
Every insurance policy is different and will provide different degrees of benefits. Regular dental insurance typically works differently from orthodontic insurance. Orthodontic insurance usually has a lifetime maximum benefit, the benefit usually covers a percentage of the orthodontic fee until the benefit is used up completely. Many policies exclude charges for retreatments and lost or broken appliances.
The exact extent of your benefits can only be determined by your insurance carrier. Therefore, we are unable to render services on the assumption that the fees will be covered by your insurance. However, we will assist you to provide any verification of continuing treatment that you and we are happy to assist you with the process of submitting insurance claims.
At Altera Orthodontics, we want to make sure that you can reach your smile goals and work hard to ensure that our services remain affordable. We accept most orthodontic insurances, offer discounts for payments made in full, have in-house interest-free financing, referral discounts, same-day start savings, and family discounts.
4 Easy Steps to Get Started
Schedule Your Complimentary Consultation

You'll meet Dr. H and his friendly staff and have a chance to tell us what your smile goals are. Then we'll do a pain-free assessment of your current dental structures. Click HERE to schedule your complimentary consultation with Dr. Hashemi today.

Patient Forms

Complete our online forms prior to your first visit.

Your Custom Treatment Plan

Dr. H will create a customized treatment plan based on your or your child's needs, answering any questions you may have about timing, pricing, or life with braces.

Get Started

It's time to create the beautiful smile you have always wanted. If treatment is indicated, we can start the same day!