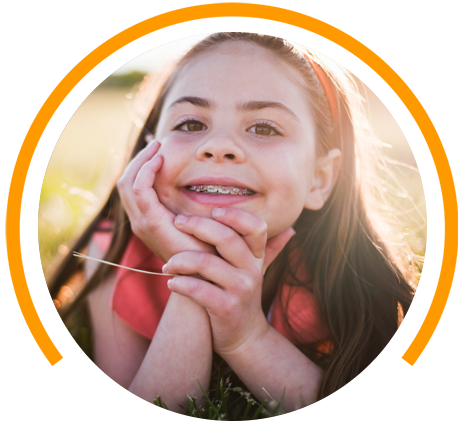 Orthodontics 
for Children
At Altera Orthodontics, we want to achieve the best result for all of our patients including our youngest ones! Dr. Hashemi adheres to the American Association of Orthodontists' recommendation and provides screening for children at age 7. An orthodontic screening allows Dr. Hashemi to diagnose any potential issues regarding your child's facial growth or teeth positioning that would benefit from phase I treatment.
Early treatment allows Dr. H and his team to treat any issues using less invasive, preventative methods. Treating development issues while the bones are in the maturing phase allows us to prevent the need for more invasive treatments in the future. Not every child is a candidate for Phase I treatment, if a problem is identified, we will create a personalized treatment plan for optimal results which may or may not include interceptive treatment.
Most young patients that benefit from phase 1 treatment will still need phase 2 treatment at a later time. Once the phase I treatment is finished, we will monitor your child to determine the best time to implement phase 2 treatment.
7 Reasons why Age 7 is the best time for your child's initial orthodontic screening:
Dr. Hashemi is expertly trained to recognize and address problems early in a child's development, even while baby teeth are still present
Dr. Hashemi can evaluate concerns such as overbite or underbite, open bite or deep bite, crossbite, and spacing or crowding
Dr. Hashemi can evaluate jaw growth patterns and plan for treatment at the appropriate time
Early intervention can correct harmful oral habits
Early intervention can lower the risk of trauma to protruded front teeth`
Dr. Hashemi can help guide jaw growth and permanent teeth into a more favorable position
Dr. Hashemi can create a more pleasing arrangement of the teeth, thus improving the appearance and self-esteem of your child
If your child is around age 7 or you want to learn more about interceptive treatment, call our office at (610) 624-4094 to schedule your child's complementary consultation.
4 Easy Steps to Get Started
Schedule Your Complimentary Consultation

You'll meet Dr. H and his friendly staff and have a chance to tell us what your smile goals are. Then we'll do a pain-free assessment of your current dental structures. Click HERE to schedule your complimentary consultation with Dr. Hashemi today.

Patient Forms

Complete our online forms prior to your first visit.

Your Custom Treatment Plan

Dr. H will create a customized treatment plan based on your or your child's needs, answering any questions you may have about timing, pricing, or life with braces.

Get Started

It's time to create the beautiful smile you have always wanted. If treatment is indicated, we can start the same day!