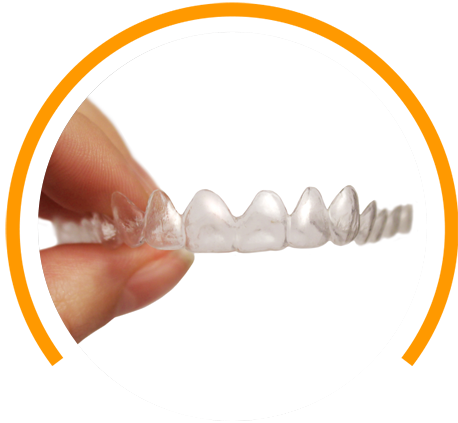 Invisalign 
Process
Knowledge is power, we invite you to learn more about the Invisalign process to allow you to make the most informed decisions in regards to your treatment or the treatment of your child or teen. The process starts with an initial consultation where you and Dr. H will discuss your diagnosis and determine if Invisalign is right for you. The next step is to take digital x-rays of your teeth and perform a digital scan with the iTero. The scan will be used to create digital 3-D models of your mouth and supporting structures. These models will be used by Dr. H to expertly map your treatment plan and provide you with an approximate time frame of treatment.
Once your treatment plan is established, Invisalign will create a series of clear aligners designed to fit you perfectly. These aligners are manufactured from a smooth, BPA-free material that won't irritate any part of your mouth. You will receive the aligners and begin to wear them, removing them only to eat, brush, and floss your teeth. With each set of aligners, your teeth will move little by little into their designated position. During your treatment, you won't have any adjustments but will be asked to come into our office for quick progress checks approximately every 12 weeks.
We recommend that you wear your aligners at least 22 hours per day to guarantee the best results and shortest treatment length.
Ready to get started? Call our office at (610) 624-4094 to schedule a complimentary consultation.
4 Easy Steps to Get Started
Schedule Your Complimentary Consultation

You'll meet Dr. H and his friendly staff and have a chance to tell us what your smile goals are. Then we'll do a pain-free assessment of your current dental structures. Click HERE to schedule your complimentary consultation with Dr. Hashemi today.

Patient Forms

Complete our online forms prior to your first visit.

Your Custom Treatment Plan

Dr. H will create a customized treatment plan based on your or your child's needs, answering any questions you may have about timing, pricing, or life with braces.

Get Started

It's time to create the beautiful smile you have always wanted. If treatment is indicated, we can start the same day!