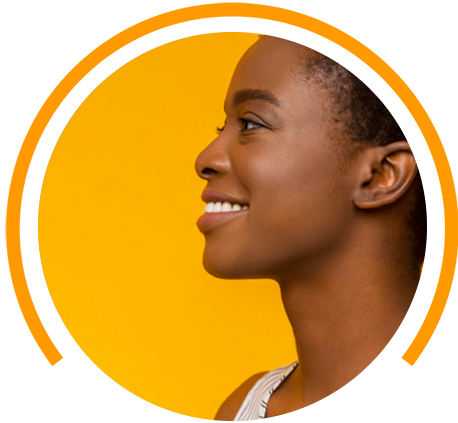 Dentofacial 
Orthopedics
Orthodontics goes beyond straightening teeth to improve smile harmony. Orthodontists seek to reach facial harmony by improving the position of the facial bones that influence the shape and appearance of the jaws and face. Dentofacial orthopedics seeks to improve the position and proportions of the bones that provide a home for the teeth. This harmony is reached by guiding facial growth and development during childhood.
As a child develops, the upper and lower jaws will grow in three dimensions, this phase of development will set the final positioning of the mid and lower face. In some cases, the upper and lower jaws grow at different rates and cause misalignment problems between the upper and lower teeth. Dr. H can guide your child's jaw growth using a variety of appliances to guide the rate, direction, and/or amount of jaw growth.
It is important to schedule an appointment for your child to receive an orthodontic at an early age (7 is the recommended age). Identifying any existing issues early will give your child the upper hand when it comes to having the most favorable outcome with the least amount of treatment.
We encourage you to contact our Royersford office at (610) 624-4094 to schedule a complimentary consultation.
4 Easy Steps to Get Started
Schedule Your Complimentary Consultation

You'll meet Dr. H and his friendly staff and have a chance to tell us what your smile goals are. Then we'll do a pain-free assessment of your current dental structures. Click HERE to schedule your complimentary consultation with Dr. Hashemi today.

Patient Forms

Complete our online forms prior to your first visit.

Your Custom Treatment Plan

Dr. H will create a customized treatment plan based on your or your child's needs, answering any questions you may have about timing, pricing, or life with braces.

Get Started

It's time to create the beautiful smile you have always wanted. If treatment is indicated, we can start the same day!