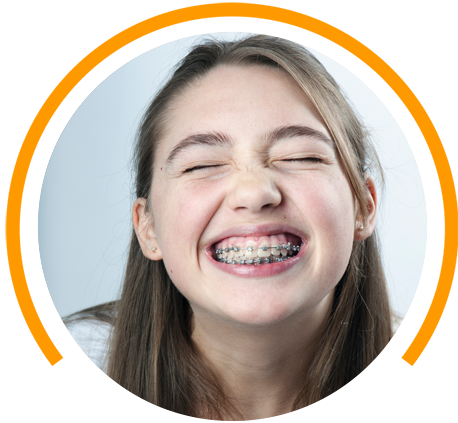 Orthodontics 
for Teens
At Altera Orthodontics, we are sympathetic to the needs of our teen patients who already have a lot of experience to juggle. Teens are in a process of developing awareness of themselves and how this impacts their appearances and how they relate to others. Many teens become worried about how their looks may negatively impact how they are perceived and treated by their peers. A healthy straight smile can alleviate some of these feelings and help set up your teen for a bright and successful future.
The ideal age for braces is typically 12-16 years of age which is characterized by an absence of baby teeth and most of the permanent teeth have erupted. The main orthodontic issues such as gaps, crowding, and bite/alignment issues are identified with ease at this age. The body is still developing which will facilitate treatment.
Improving aesthetics is usually the main concern of your teen but it's also important to recognize that misaligned teeth and jaws can negatively impact your teen's oral and general health. Teeth that are properly aligned are:
Easier to keep clean, effectively preventing cavities and gum disease
Aid in proper chewing and digestion
Less prone to wear, chipping, and other trauma
Dr. H and the rest of the Altera Orthodontics team look forward to guiding our teenage patients to achieve their full potential, starting with their smiles. We provide the latest treatments to properly align your teenager's smile while improving their oral health. Contact us at (610) 624-4094 to book your complimentary consultation today!
4 Easy Steps to Get Started
Schedule Your Complimentary Consultation

You'll meet Dr. H and his friendly staff and have a chance to tell us what your smile goals are. Then we'll do a pain-free assessment of your current dental structures. Click HERE to schedule your complimentary consultation with Dr. Hashemi today.

Patient Forms

Complete our online forms prior to your first visit.

Your Custom Treatment Plan

Dr. H will create a customized treatment plan based on your or your child's needs, answering any questions you may have about timing, pricing, or life with braces.

Get Started

It's time to create the beautiful smile you have always wanted. If treatment is indicated, we can start the same day!