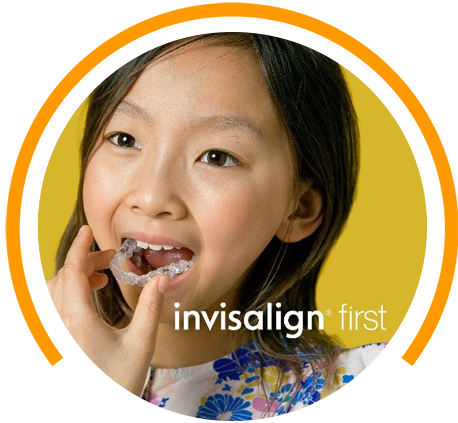 Invisalign First
Invisalign First is an innovative treatment that serves to guide the growth of your child's smile. Invisalign First is a clear aligner that offers accurate and predictable results and a comfortable experience while treating growing children. Invisalign First was designed to meet the needs of young children who need to correct issues related to arch development and expansion, crowding and spacing, tooth protrusions, and enhance the overall look of the child's smile.
Invisalign First aligners are:
Designed to treat a broad range of issues in growing children, ranging from simple to complex, including crowding, spacing, and narrow dental arches.
Removable for easy hygiene, children can brush and floss normally.
Designed for comfort – there are no wires or metal parts to irritate.
To find out more about Invisalign First and if it is right for your child, call our office at (610) 624-4094 to schedule a complimentary consultation.
4 Easy Steps to Get Started
Schedule Your Complimentary Consultation

You'll meet Dr. H and his friendly staff and have a chance to tell us what your smile goals are. Then we'll do a pain-free assessment of your current dental structures. Click HERE to schedule your complimentary consultation with Dr. Hashemi today.

Patient Forms

Complete our online forms prior to your first visit.

Your Custom Treatment Plan

Dr. H will create a customized treatment plan based on your or your child's needs, answering any questions you may have about timing, pricing, or life with braces.

Get Started

It's time to create the beautiful smile you have always wanted. If treatment is indicated, we can start the same day!