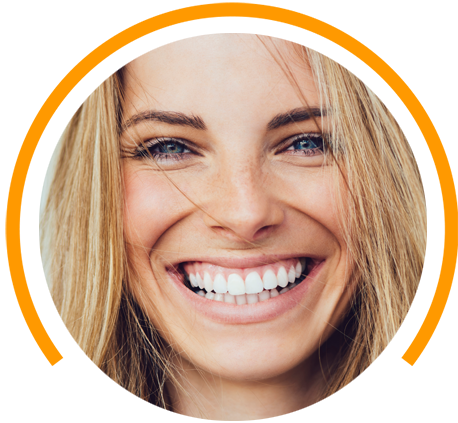 Oral 
Hygiene
Maintaining your mouth clean comes with clear benefits including a beautiful smile and fresh breath. Brushing and flossing your teeth serves to eliminate plaque which is responsible for tooth decay and gum disease.
Fighting tooth decay and gum disease requires you to have an "all-in" attitude toward oral health. You have to commit to brushing, floss and rise immediately after every meal and snack.
To Maintain Your Dental Health
Start with a balanced diet. Eat a variety of foods including items from each of the five major food groups: breads, cereals, and other grain products; fruits; vegetables; meat, poultry, and fish; milk, cheese, and yogurt.
Limit your snacking and if you do snack, be sure to choose nutritious foods, such as cheese, raw vegetables, plain yogurt, or a piece of fruit. Brush your teeth immediately after eating foods that contain sugars or starches.
Brush your teeth at least twice a day using fluoride toothpaste. Use floss or interdental cleaners to clean between your teeth. This will eliminate the plaque from your teeth.
Continue to schedule and attend regular check-ups and cleanings with your dentist.
Brushing
Brushing your teeth with braces will add a layer of difficulty that you have not experienced before. Food can easily become caught between the brackets and your teeth. Meticulously brushing after every meal will help prevent plaque from forming. The best thing to do is develop a habit of brushing after every meal. Start with a soft toothbrush and begin brushing at a 45-degree angle about the tooth. Use small circles above and below the brackets. Your toothbrush will likely require more frequent replacement since it will become frayed faster with brackets, replace it any time the bristles begin to fray.
For tough plaque, you can add a Waterpik or an electric toothbrush while also continuing to visit your dentist twice a year for regular dental cleanings and check-ups.
Flossing
Flossing with braces may take a bit of practice but it will be worth it in the end. Start by getting the floss under the wire that connects your braces. You may want to use a floss threader to assist you in getting the floss underneath the archwires. You can also purchase dental floss with a stiff end, this type of floss is pre-cut and can be inserted under the archwires with minimal effort.
Once you get the floss under the archwire, wrap it around the tooth on one side. You then proceed to pull the floss up toward the gum line and back down toward the wire. Repeat this step four to five times to make sure that you remove all of the plaque. Pay attention to the amount of pressure that you place on the wire as you pull down, too much pressure can damage your appliance. Once that step is completed, wrap the floss around the next tooth. Once both teeth have been flossed, pull out the floss and repeat the entire process on the next two teeth.
Tips for Better Oral Hygiene:
Purchase a travel toothbrush to carry around. This will allow you to brush after eating, no matter where you are.
Rinse after eating. If you are unable to brush your teeth, this will help to keep food from sticking to your teeth.
Try an electric toothbrush. Electric toothbrushes are more effective at cleaning your teeth.
4 Easy Steps to Get Started
Schedule Your Complimentary Consultation

You'll meet Dr. H and his friendly staff and have a chance to tell us what your smile goals are. Then we'll do a pain-free assessment of your current dental structures. Click HERE to schedule your complimentary consultation with Dr. Hashemi today.

Patient Forms

Complete our online forms prior to your first visit.

Your Custom Treatment Plan

Dr. H will create a customized treatment plan based on your or your child's needs, answering any questions you may have about timing, pricing, or life with braces.

Get Started

It's time to create the beautiful smile you have always wanted. If treatment is indicated, we can start the same day!